Dr. Thomas S. Clifton
Durham, NC Dentist
Thomas Clifton, DDS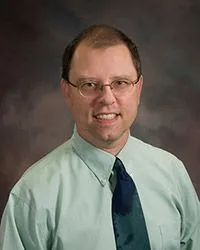 Learn More About Your Local Durham, NC Dentist
Dr. Thomas S. Clifton has been a leading Durham, North Carolina family dentist since 1991. He is committed to providing quality care for patients both young and old at an affordable price. Dr. Clifton offers a variety of services to cater to the needs of his patients ranging from TMJ care to endodontics, general treatment and more. Each patient that comes to our practice is given the individual attention and treatment they deserve in a friendly, comfortable environment. Dr. Clifton uses the latest technologies available to deliver the most accurate results that his patients can be proud of. Learn more about how Dr. Thomas Clifton got started below and see why he is the best Durham, NC dentist around!
Education & Certifications
Dr. Clifton received his Bachelor of Science degree in chemistry from the University of North Carolina at Chapel Hill before earning his doctorate of dental surgery from the University of North Carolina School of Dentistry. He maintains active membership in such prestigious professional organizations as the North Carolina Dental Society, the Academy of General Dentistry, and the American Dental Association. He is also a fellow of the Academy of General Dentistry.
Volunteer Work
On his spare time, Dr. Clifton enjoys giving back to his Durham community in a variety of ways. Dr. Clifton works extensively with the Knights of Columbus, having held various officer positions. He participates in the "Give a Kid a Smile" program and often donates his services to local schools for fundraising events. Every February during Children's Dental Health Month, Dr. Clifton visits local preschools and elementary schools to teach the kids about the importance of maintaining good oral hygiene.
Family & Hobbies
Dr. Clifton is happily married to his wife Susan whom he met as a junior at the University of North Carolina. Together they have four wonderful children: Michael, Natalie, David and Anna. On his free time, Dr. Clifton enjoys spending time with his family, sailing, playing the saxophone and working on computers.
Schedule an Appointment with Dr. Clifton Today!
Thank you for choosing Dr. Thomas Clifton as your local Durham dentist. To make an appointment with Dr. Clifton, please fill out our appointment request form online and one of our team members will get back to your shortly. Feel free to contact us at 919-471-2422 with any questions or concerns you may have. We look forward to seeing you soon!